Lyle R. Mink, A Law Corporation.
Established 1976
Business Litigation
Trial Practice & Appellate Practice in all State and Federal Courts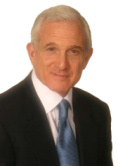 Lyle R. Mink attended the University of Illinois, and California State University, Northridge, where he majored in economics and finance, respectively. He thereafter served as a captain in the U.S. Marine Corps Reserve.
In 1971 he received his juris doctor degree from Loyola University Law School, Los Angeles. During law school he was articles editor of the law review, a teaching fellow in legal writing and research, and law clerk for Presiding Justice John J. Ford, California Court of Appeal. Upon graduation, he served as research attorney for Donald R. Wright, Chief Justice of the Supreme Court of California.
He was an associate attorney in two law firms and within four years established his own practice. During that time he was an assistant professor of business law at California State University, Northridge.
He served four years as an arbitrator in the Los Angeles County Judicial Arbitration Program, and for 16 years he was an approved state court receiver and provisional director for the Los Angeles Superior Court.
Licensing & Admissions
U.S. Supreme Court
Supreme Court of California
U.S. Court of Appeals - Ninth, Tenth and District of Columbia Circuits
U.S. District Court - Northern, Central, and Southern Districts of California
U.S. Tax Court
Bar and Other Associations
State Bar of California
Los Angeles County Bar Association
Consumer Attorneys Association of Los Angeles
Reported cases
California Court of Appeal - Cooper v. Lavely & Singer, 230 Cal. App. 4th 1 (2014)
U.S. Court of Appeals, Ninth Circuit - Silver v. Executive Car Leasing Long-Term Disability Plan, 466 F. 3d 727 (9th Cir. 2006)
California Court of Appeal - Ziello v. Superior Court, 75 Cal. App. 4th 651 (1999)
Supreme Court of California - Kimmel v. Goland, 51 Cal. 3d 202 (1990)
Supreme Court of the United States - Hospital Building Co. v. Trustees of Rex Hospital, 425 U.S. 738 (1976) (amicus)
California Court of Appeal - Fish v. Los Angeles Dodgers Baseball Club, 56 Cal. App. 3d 620 (1976)
Supreme Court of California - Paramount Conv. Center, Inc. v. Dept. Health Services, 15 Cal. 3d 489 (1975)